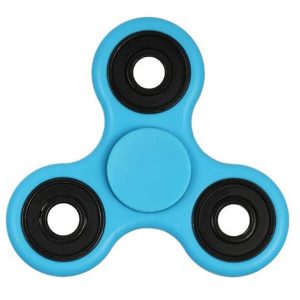 5325 Fidget Spinner
Improves focus for those suffering from ADD, ADHD, and Anxiety.
Small, light, and fits in your pocket.
Over 2 minutes of spin time while others last less than 1 minute.
Discreet fidgeting while you relieve stress at school or the office.
Size: 2.75 x 0.5 inches
Imprint area: Click here to see the imprint area
Color: Black, Blue, Cyan, Green, Red, White, Yellow
Inquire for additional color options.
| | | | | | |
| --- | --- | --- | --- | --- | --- |
| Model # | 100 | 250 | 500 | 1000 | 2500 |
| 5325 | 3.80 | 3.60 | 3.09 | 2.91 | 2.58 |
AABBC
SPOT COLOR IMPRINTING
Plate charge (first order only): 32.00 (G) per color/position
First color imprint, one side: included
Additional color: 0.17 (C) each per color/position
Pre-production sample: EQP + plate charge (one time)
Free: Paper proof, virtual proof, PMS matching, setup for repeat order